ROADSIDE ASSISTANCE AT MUMBAI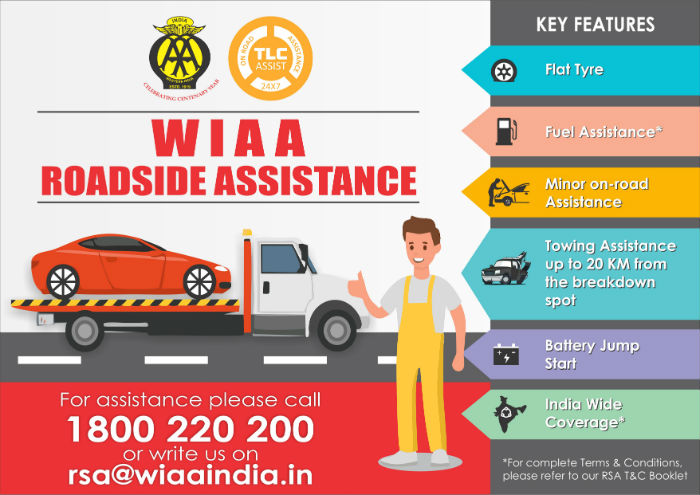 We offer best of ROADSIDE ASSISTANCE to members at reasonable rates.
PROVISION OF DRIVERS AT MUMBAI
A member requiring a driver for short periods should inform the Road Service Department. The Driver, if available and suitable, will be Sent to the member for employment.
The Association shall NOT be responsible for breach of any condition of employment or for any act of omission on the part of such drivers as they are Not employees of the Association.
PUC CHECK UP
Free PUC is done for W.I.A.A. members at M/s. Super Services (STNS) Pvt. Ltd., 157 Behind Petroleum House, Jeevan Bima Marg, Backbay Reclamation, Mumbai – 400020. Tel. 22029420, 22850051 between 10.00am to 4.00pm from Monday to Friday and on Saturday 10.00am to 1.00pm
Breakdown Services
WIAA offers breakdown services in Mumbai, it has 3 vehicles – 2 flat bets & one special towing vehicle. WIAA is expert is Vintage & Classic & sports cars towing.
Ambulance Service
Ambulance service is available for free to motor car accident victims in Mumbai.